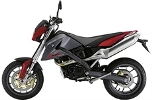 Technical Specifications
pneu devant
120/70 R17 58H
pression pneu
2.50 bar
0.00 x 17 TL / Alliage
pneu arrière
160/60 R17 69H
pression pneu
2.50 bar
0.00 x 17 TL / Alliage
Acheter des pneus moto recommandés pour BMW G 650 X MOTO. Des promotions quotidiennes et des rabais exceptionnels uniquement onlinesur myNETmoto.com
Cette application vous aide à choisir le pneumatique le mieux adapté à votre Moto. Sélectionnez votre véhicule et le module vous montrera le pneu moto que correspond le mieux à votre requête. Pour une utilisation sur la route, il est indispensable d'utiliser les pressions des pneus recommandée par le fabricant de votre moto. Vous le trouverez dans le manuel de la moto ou sur la machine elle-même. La pression de gonflage indiqué dans ces documents est la pression lorsque les pneus sont froids.
En utilisant cette application vous acceptez préalablement que myNETmoto ne peut être considéré comme responsable d'aucune erreur ou omission, ni ne peut être considéré comme responsable de n'importe quels dommages résultant du choix de pneu suggéré. En particulier, nous souhaitons.
Pirelli Scorpion Trail II - speziell fir déi lescht Generatioun Adventure Touring a Enduro Street Motocycliken entwéckelt. Si huet Eckpunkte vun der Exzellenz; héich Kilometergoen, Konsequenz vun der Leeschtung fir e ganze [...]
(incl. TVA exkl. livraison)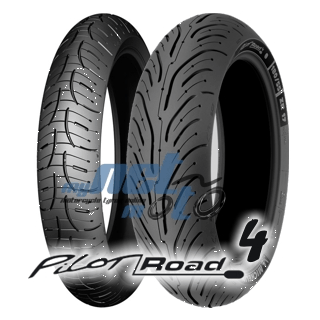 MICHELIN Pilot Road 4 Pneuen en optimalen Griff bei Verkéier si wéinst hirem patentéierte Profilmuster a speziellen Trotverbindungen.D'Roude Néi an d'Siping vermëttelt och hir Fäegkeet fir Waasser ze [...]
(incl. TVA exkl. livraison)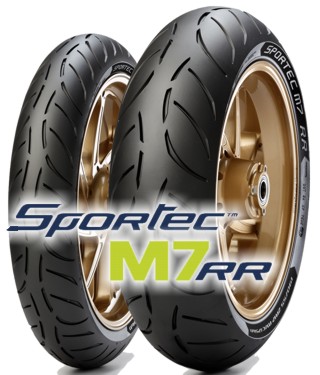 Metzeler Sportec M7 RR - Déi nei Member vun der Famill Metzeler, déi aus der Erfahrung an de Stroossportaktivitéiten (also der RR-Benennung) gewonnen gouf, ass entwéckelt fir en héigen Niveaue vun [...]
(incl. TVA exkl. livraison)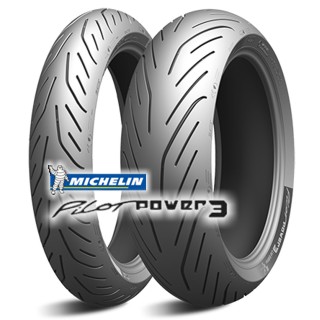 Michelin`s nei Pilot Power 3 sinn e Supersport-Reifen entworf fir och op der Strooss ze schaffen wéi et op der Streck gëtt. D'Zesummenaarbecht mat der neier 2CT PLUS Technologie hunn eng erstaunlech Zuel vu Leeschtungsveraarbechtung, [...]
(incl. TVA exkl. livraison)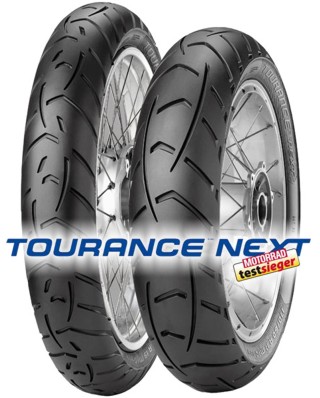 De Tourance NEXT. D'Enduro-Streidereien, déi Iech erlieft, fir all Wiederkonditiounen an all Strooss ze erauszefuerderenDéi neiste Generatioun vun Enduro Street Pneuen, mat neie Compounds, Profiler, Struktur an Tréiermuster [...]
(incl. TVA exkl. livraison)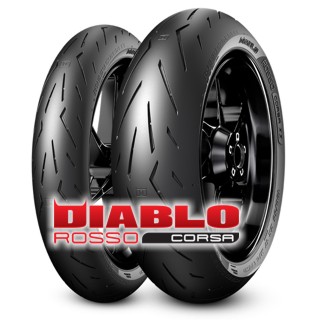 2010 Diablo Rosso Corsa De gréisste vielfäegsten Iwwerwaachungsreifen fir Stross a Spur benotze Differenzéierter Compound Zonen Treadmuster Enhanced Patch Tecnology (EPT) fir e optimistescht Kontaktfleck an [...]
(incl. TVA exkl. livraison)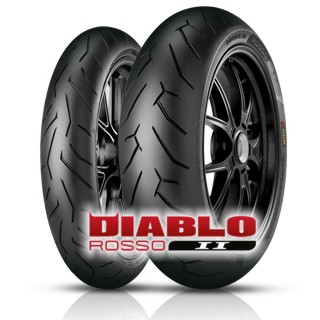 Den ultimativen Sport Reifen fir absolutt Strooss benotzt - Bi-Compound Rear Reifen mat enger laangjäreg Kilometer vu exzellent Grip.Pirelli Enhanced Patch Technology (EPT) optiméiert de Kontaktpatch fir de verbesserten Grip. - Functional [...]
120/70 ZR17 (58W) DIABLO ROSSO II
Warning! The following pairs are possible but not recommended by the motorcycle manufacturer! It is your own responsibility if you choose one of the following tire fitting!