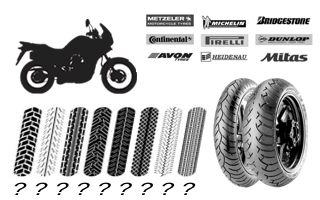 Acheter des pneus moto recommandés pour KTM 640 LC4-E [4T-EGS]. Des promotions quotidiennes et des rabais exceptionnels uniquement onlinesur myNETmoto.com
Cette application vous aide à choisir le pneumatique le mieux adapté à votre Moto. Sélectionnez votre véhicule et le module vous montrera le pneu moto que correspond le mieux à votre requête. Pour une utilisation sur la route, il est indispensable d'utiliser les pressions des pneus recommandée par le fabricant de votre moto. Vous le trouverez dans le manuel de la moto ou sur la machine elle-même. La pression de gonflage indiqué dans ces documents est la pression lorsque les pneus sont froids.
En utilisant cette application vous acceptez préalablement que myNETmoto ne peut être considéré comme responsable d'aucune erreur ou omission, ni ne peut être considéré comme responsable de n'importe quels dommages résultant du choix de pneu suggéré. En particulier, nous souhaitons.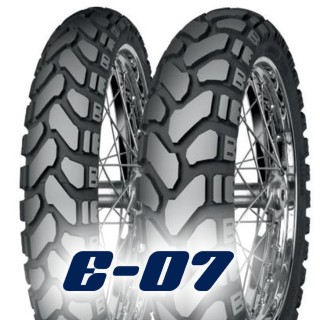 Moderne Blocktyp vun Prêten Muster fir béid Véier- a Roude Rieder an Enduro-Touring. Ganz gutt Reitenimmkeet souwuel op der Strooss wéi och an engem manner schwieregen Terrain
(incl. TVA exkl. livraison)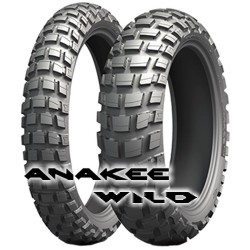 Anakee Wild - Michelin féiert e Off-Road-Version vum neie Reifen aus, dee besonnesch stylesch an der Konzept an der Leeschtung ass stylized. A scho vun BMW zertifizéiert ass dee Radialreif fir Rider, déi d'Biket op der Streck [...]
(incl. TVA exkl. livraison)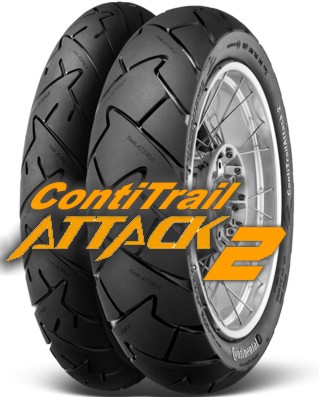 Advanced Dual-Sport Enduro-Reifen fir d'grouss Kapazitéit Enduro-Bikes• 0 ° -steel-Gürtel-Konstruktioun op der rietser Rees fir maximal Stabiltéit a Komfort souguer bei héich kreuzen Schnellschnëtt a grouss [...]
(incl. TVA exkl. livraison)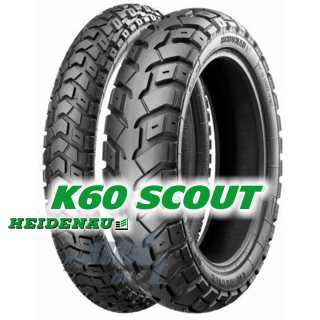 Allround - Enduro-Reifen, wat naass Griff an Viergangs Stabilitéit ass, gëtt eng weider Verbesserung fir d'Handhabungseigenschaften am Verglach mam Virfeld K60. Wéinst dem héigen negativen Verhältnisser am Profil [...]
(incl. TVA exkl. livraison)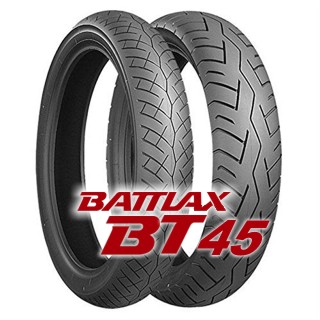 Dëse ganz Ronn Sport Viraussetzung ass fir importéiert a reportéiert Vëloen a bitt déi selwecht Basis wéi de BT-45. Ideal fir de Reider, dee gesamt High-Speed-Performance geséit.
(incl. TVA exkl. livraison)

Et sinn verschidden Muster vum Trail Wing vun Bridgestone TW40 / TW301 / TW302 TW203 / TW204 / TW101 / TW152 /
(incl. TVA exkl. livraison)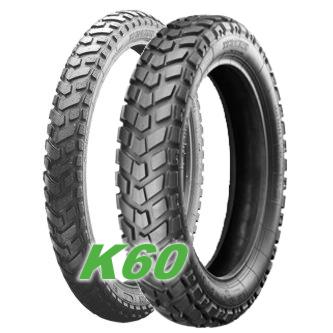 Fir Rees Enduro Vëlo - Benotzung op der Strooss an op einfach Terrain.
(incl. TVA exkl. livraison)
Warning! The following pairs are possible but not recommended by the motorcycle manufacturer! It is your own responsibility if you choose one of the following tire fitting!
(incl. TVA exkl. livraison)
1. METZELER M5
2. HEIDENAU K 60 SCOUT